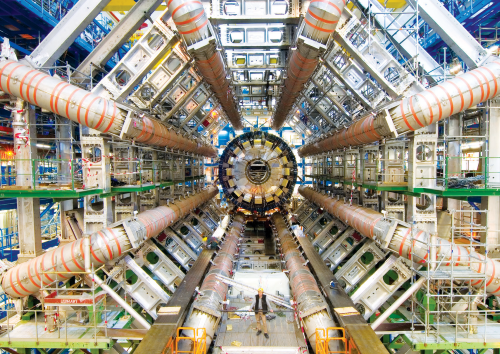 ATLAS is one of two general-purpose detectors at the Large Hadron Collider (LHC). It investigates a wide range of physics, from the search for the Higgs boson to extra dimensions and particles that could make up dark matter. 
Find out more about the ATLAS experiment.
But who's the man on the picture? Find out by clicking here.