Public events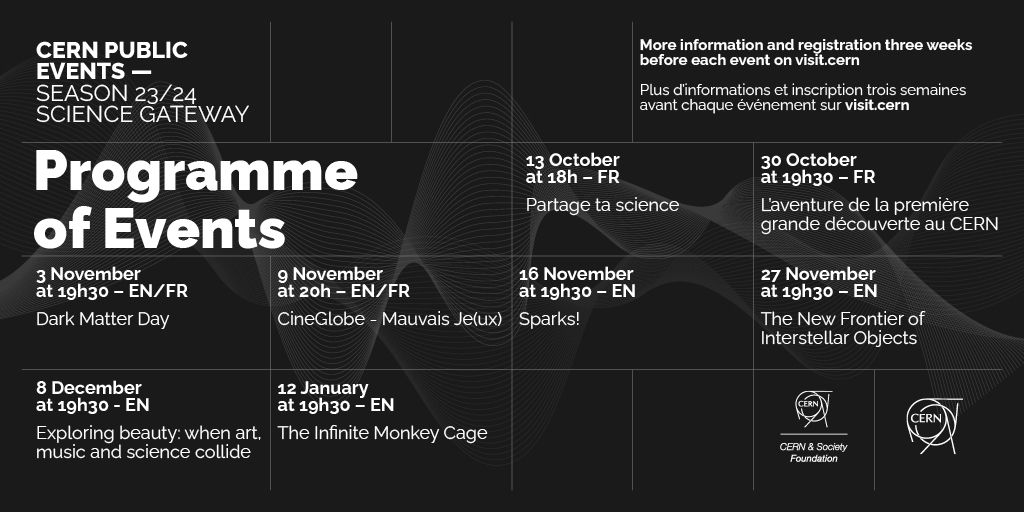 Offering something for everyone, CERN's public events create engaging experiences at the intersection of science, art and culture. We delve into topics related to CERN's research and technology and to science and learning, and we explore how they impact society at large.  
Our seasonal programme covers a range of formats, from debates and talks with scientists and leading thinkers, to film screenings, dance, music and art performances. 
Look out for our annual serendipity forum, Sparks! where curious minds from different disciplines come together to discuss the big questions of our time. 
Discover what we have in store for you!  
CERN's public events have the support of the CERN & Society Foundation.