CERN in images is a modular set of posters on their supporting structures. They can be arranged in a variety of settings. It includes:
19 posters and their supporting structures
Two TV sets 
Two objects (among those available from our database)
Two videos and/or animations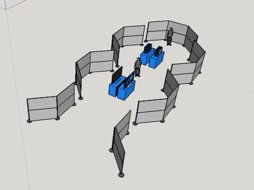 The transportation and installation of the posters and their structures is subject to technical and organisational constraints. If you are interested in hosting our exhibition for your event or at your venue, please follow the following steps:
Check that your venue satisfies the technical requirements. If yes, then:
Please contact us with your request. A member of our team will get back in touch with you.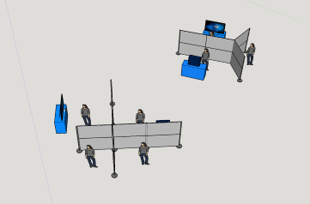 Please note that the exhibition is in high demand. We will do our best to get back to you in a timely manner. You can also download the ready-to-print posters and design your own exhibition.